LAUNCH Creader 3008 PLUS OBD2 Scanner Car Code Reader
Free shipping by fast way 4-9 days
$59.00
Description
CR3008 PLUS is a diagnostic tool for the ARM platform, with full OBD functionality that best meets the needs of the passenger car DIY market. In addition, it can also support auxiliary functions such as data flow graphic display, battery voltage testing, fault diagnosis code query, and multilingual to meet users' more comprehensive needs.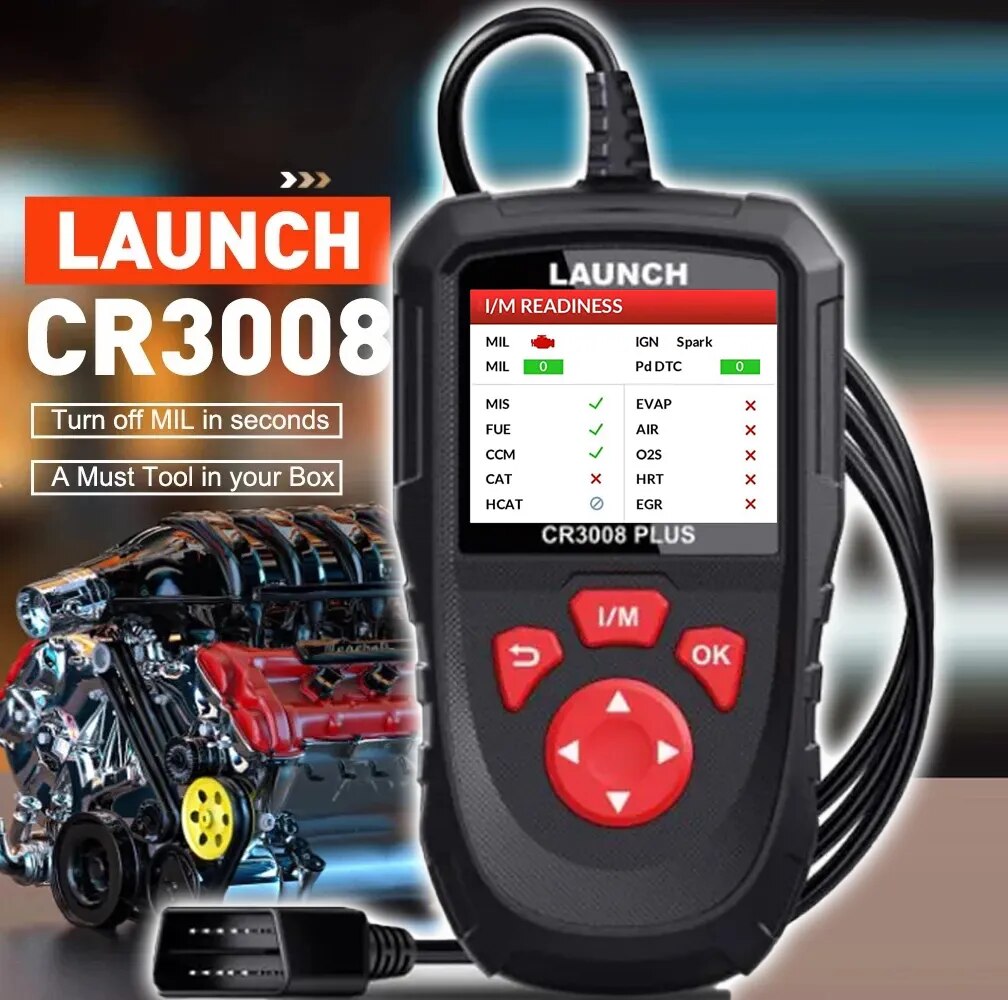 ✅One-button Operation: LAUNCH Creader 3008 PLUS OBD2 scanner has one-button DTC, one-button battery detection, and one-button I/M ready, which makes it more convenient and quick to judge car problems.
✅Full 10 OBD2 Modes: LAUNCH Creader 3008 PLUS OBD2 scanner is a professional OBD2 function diagnostic tool, you can use it to detect all OBD2 problems that arise.
✅Humanized Design: Ergonomic design, it will not be laborious even for long time operation with one hand; Made of durable TPU material, one-piece design can prevent damage or dust; 2.8′ color TFT screen is clearer.
✅Over 3000 Code Definitions: Built-in over 3000 fault code definitions, covering frequently occurring codes and special codes. You can enter the code and find the definition of the code you read with the startup CR3008 PLUS.
Launch CR3008 PLUS Support Full OBD2/EOBD2 Function:
1. Reading Codes: Show the detailed description of the Diagnostic Trouble Code (DTCs).
2. Erasing Codes & Reset: Turns off Check Engine Light (MIL), clears codes and resets monitors.
3. Data Stream: Reads and displays live ECU/PCM data stream, plotting functions graphically and stores freeze frame data.
4. I/M Readiness Status: Shows whether the various emissions-related systems on the vehicle are operating properly and are ready for inspection and maintenance testing.
5. Read Live Data Stream: Show the information of continuous data stream from a vehicle in live graphic (waveform) display.
6. View Freeze Frame Data: Check the certain vehicle conditions which are recorded by the on-board computer at the time the emission-related fault occurs.
7. O2 Sensor Test: Allows retrieval and viewing of O2 sensor monitor test results for the most recently performed tests from the vehicle's on-board computer.
8. On-Board Monitor Test: Retrieves and displays test results for emission-related powertrain components and systems.
9. Read Vehicle Information: Display the information such as VIN (Vehicle Identification Number), CID (Calibration ID) and CVN (Calibration verification number), etc.
10. Component Test: Certain vehicle components can be actuated by commands sent from the scanner to test their operability.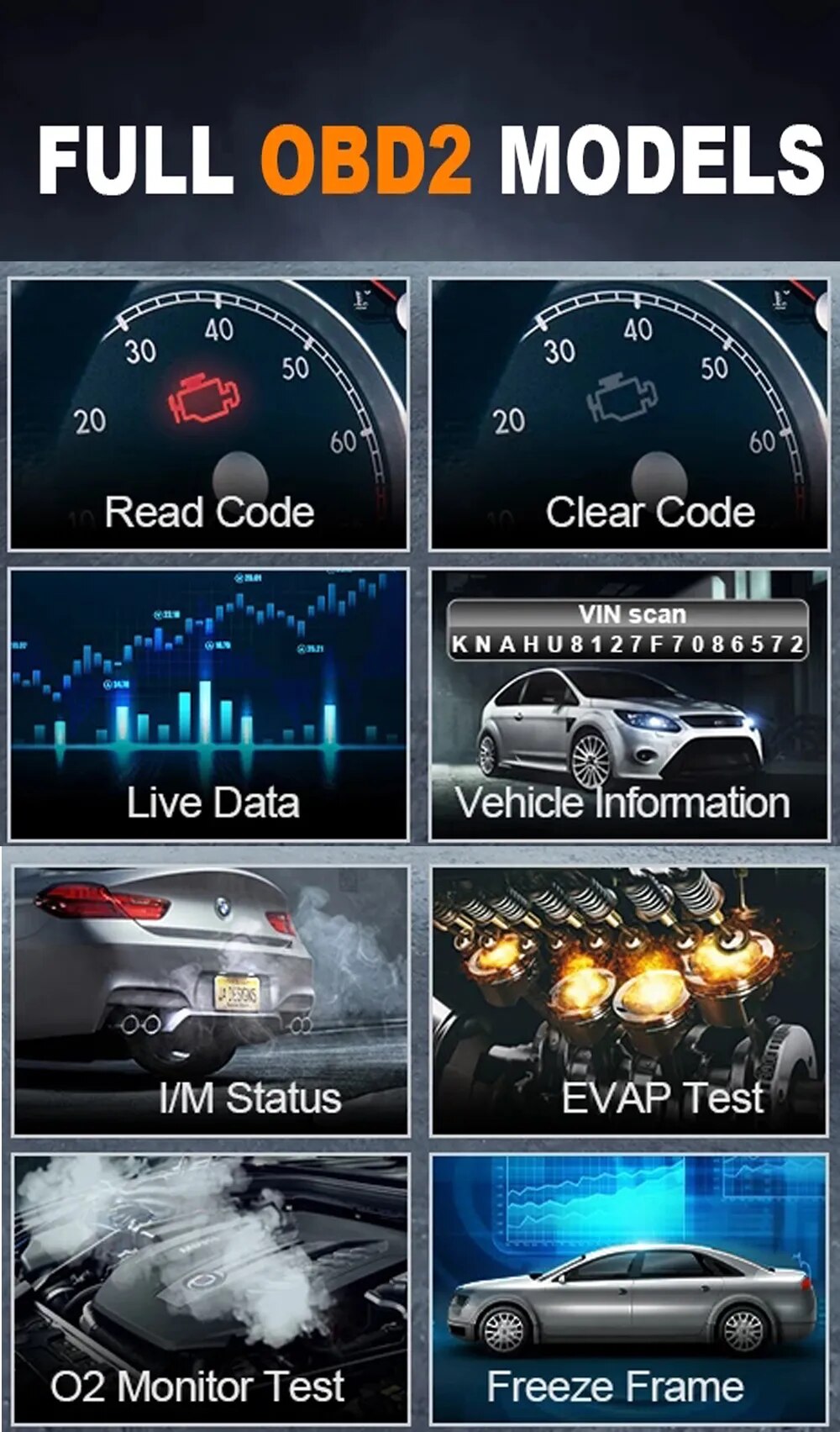 Specifications:
Screen: 2.8inch
Interface standard: OBDII interface
Diagnostic equipment size: 165 * 92 * 35mm
Outer carton size: 171 * 233 * 50mm
Transport box size: 540 * 358 * 257mm
Weight: <360G
Storage temperature: -20~70 ℃
Working temperature: -10~50 ℃
Packing list: diagnostic equipment, quick start
Package List
1 * LAUNCH CR3008
1 * OBD2 Cable
1 * USB Cable
Only logged in customers who have purchased this product may leave a review.