Launch X431 ProS Mini Android Pad Multi-System Diagnostic & Service Tool 2 Year Free Update Online
Free shipping by fast way 4-9 days
Description
Launch X431 ProS Mini Android Pad Multi-system Multi-brand Diagnostic & Service Tool
Launch X431 PROS Mini Description:
Launch X431 PROS MINI V3.0 is a product independently developed by Launch. It inherits many advantages of X431 PRO series, such as wide vehicle coverage, strong diagnostic functions and accurate test data, realizing fault diagnosis for the whole car series and the whole system. It supports the diagnostic functions including Read DTCs, Clear DTCs, Read Data Streams, Actuation Test, Special Functions, Matching, Coding. X-431 PROS MINI V3.0 makes a powerful hardware upgrade with 2GB running storage, 32GB internal storage, Tiny body, powerful diagnostic function, convenient online upgrade and integrated multifunctional connector are all the preferable choices for a technician.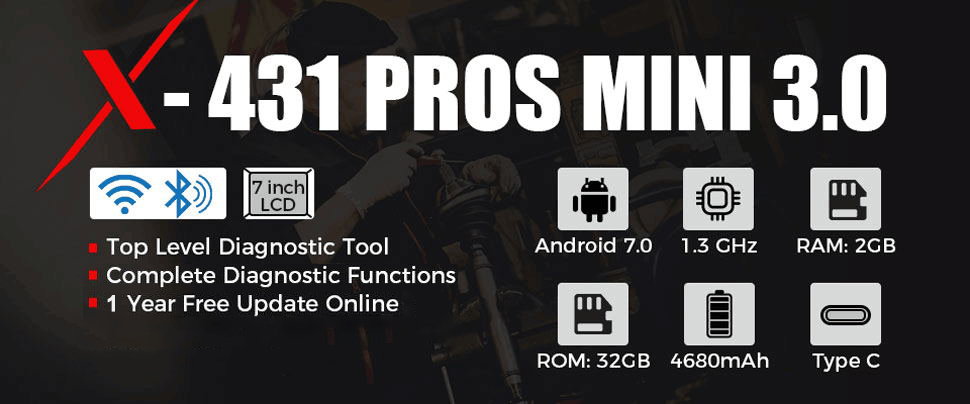 Launch X431 PROS Mini Features:
1. With a tiny body but a 32GB large storage for smoother operation, and the connector can be inserted into the host, which is easy to use, and not easy to lose.
2. With a TYPE C interface , which makes charging more stable.
3. Supports the diagnostic functions including Read DTCs, Clear DTCs, Read Data Streams, Actuation Test, Special Functions, Coding, and Matching, realizing full car model and system fault diagnosis.
4. Powerful diagnosis function: accurate and fast diagnosis, support data stream waveform recording and playback.
5. Support 11 commonly used special functions and add 5 reset functions.
6. Support remote diagnosis.
7. Provide massive maintenance information for inquiry.
8. Wide vehicle coverage
9. Free Update Online for 2 Year
Launch X431 PROS Mini Supported Language:
Italian, English, Chinese, Swedish, Czech, Chinese simplified, traditional, German, Japanese, Russian, French, Spanish, Portuguese, polish, Turkish, Dutch, Greek, Hungarian, Arabic, Danish, Persian, Korean, Romania, Serbia, Finnish
Launch X431 PROS Mini Function:
Full Diagnose:
Launch X431 Pros Mini support all system diagnosis.Launch's over 20-year car diagnosis technology and experience help develop original factory devices for most domestic brand car factories, enabling X-431 PROS MINI functions (such as DTCs, data streams, actuation test) to reach the level of original factories.
Quick Test: Support quick diagnosis and one-click DTC clearing for all car systems. Diagnosis is quick and easy.
Remote Diagnosis: Realize remote diagnosis between maintenance enterprises, and between maintenance enterprise and customers.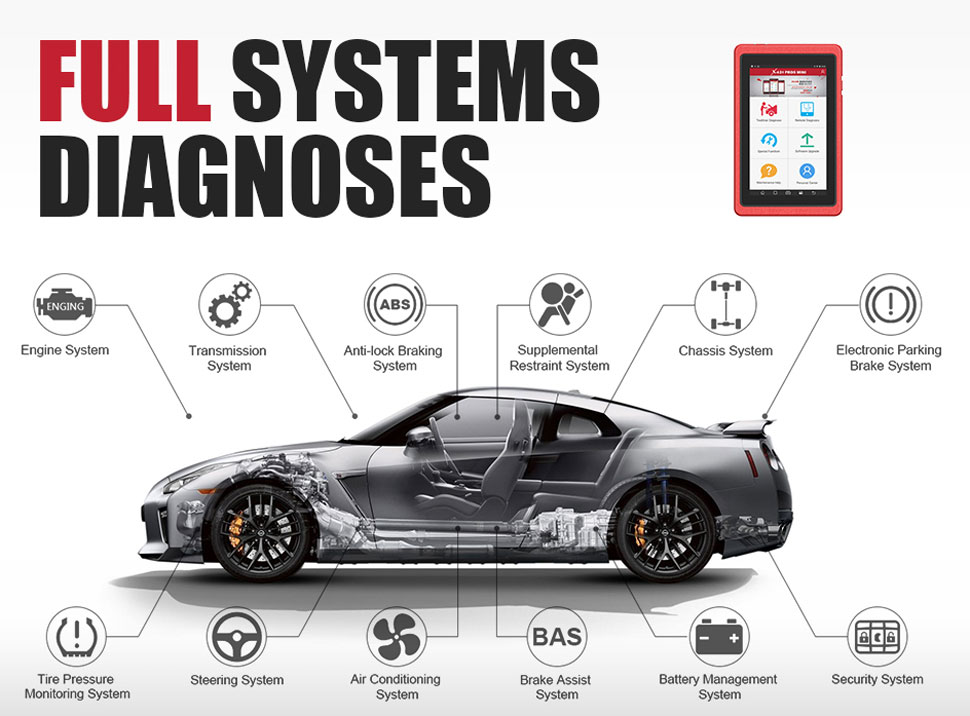 Special Functions:
Launch X-431 PROS MINI can program and code the electronic control system of prevailing vehicle models, also perform special functions, including:
1) Oil Reset Service
2) Steering Angle Calibration
3) Electronic Parking Brake Reset
4) Battery Register / Battery Maintenance
5) ABS Bleeding
6) Electronic Throttle Position Reset / Learn
7) Diesel Particulate Filter (DPF) Regeneration
8) Tire Pressure Monitor System Reset
9) Gear Learning
10) Immobilizer Matching
11) Fuel Injector Coding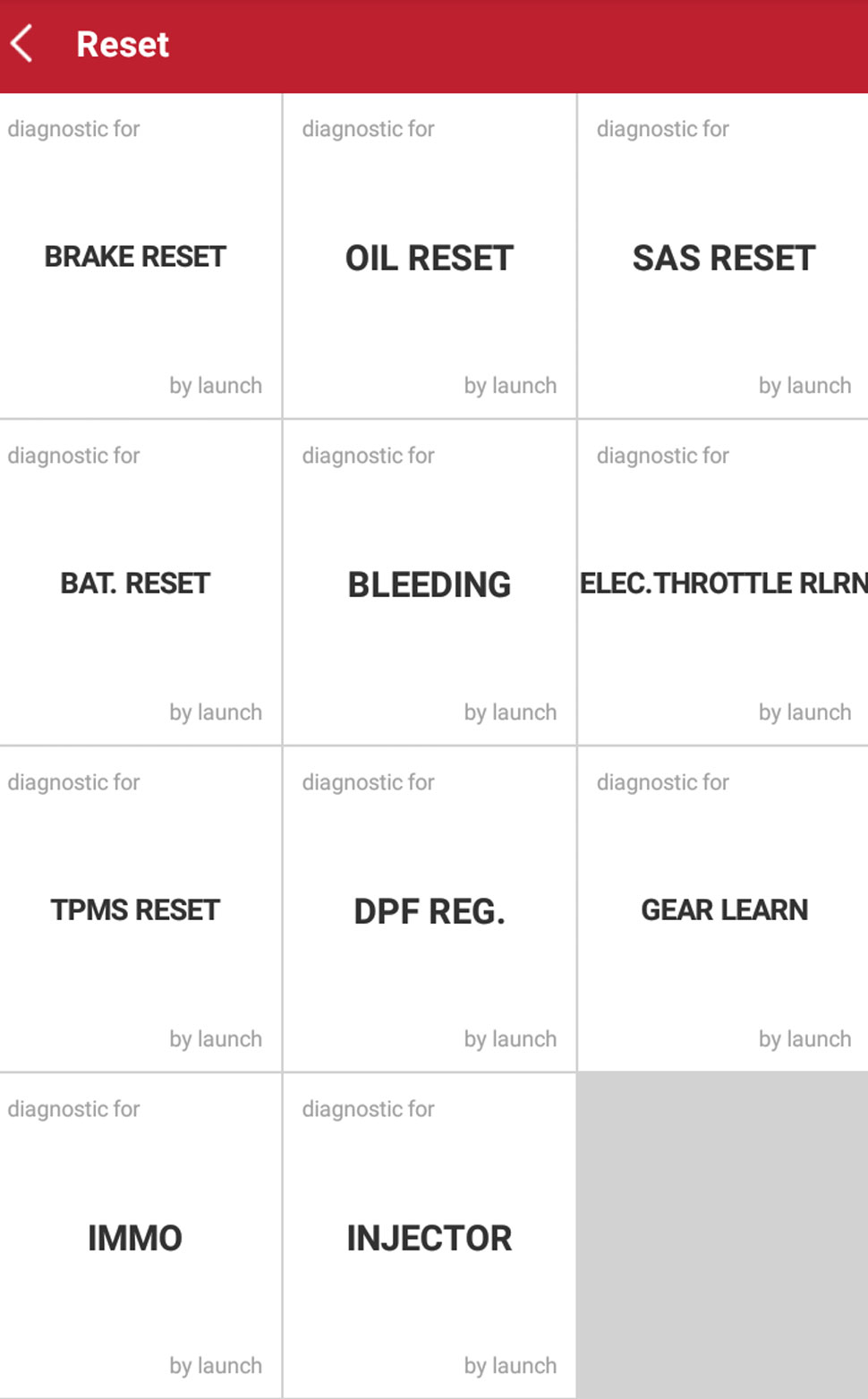 You can check the 5 reset functions in the car diagnostic software.
1. Air Suspension Reset
2. Gearbox Reset
3. Sunroof RESET
4. AFS Reset (Adaptive Front lighting System)
5. EGR Reset
ECU Coding: 
The ECU Coding of this diagnostic tool can work on most vehicle makes. It is used to reprogram adaptive data for vehicle control modules after repairs or replacements of vehicle parts.
Active Test: 
The Active Test function is used to access vehicle-specific subsystem and component tests. Available test vary by manufacturer, year, and model, and only the available tests display in the menu.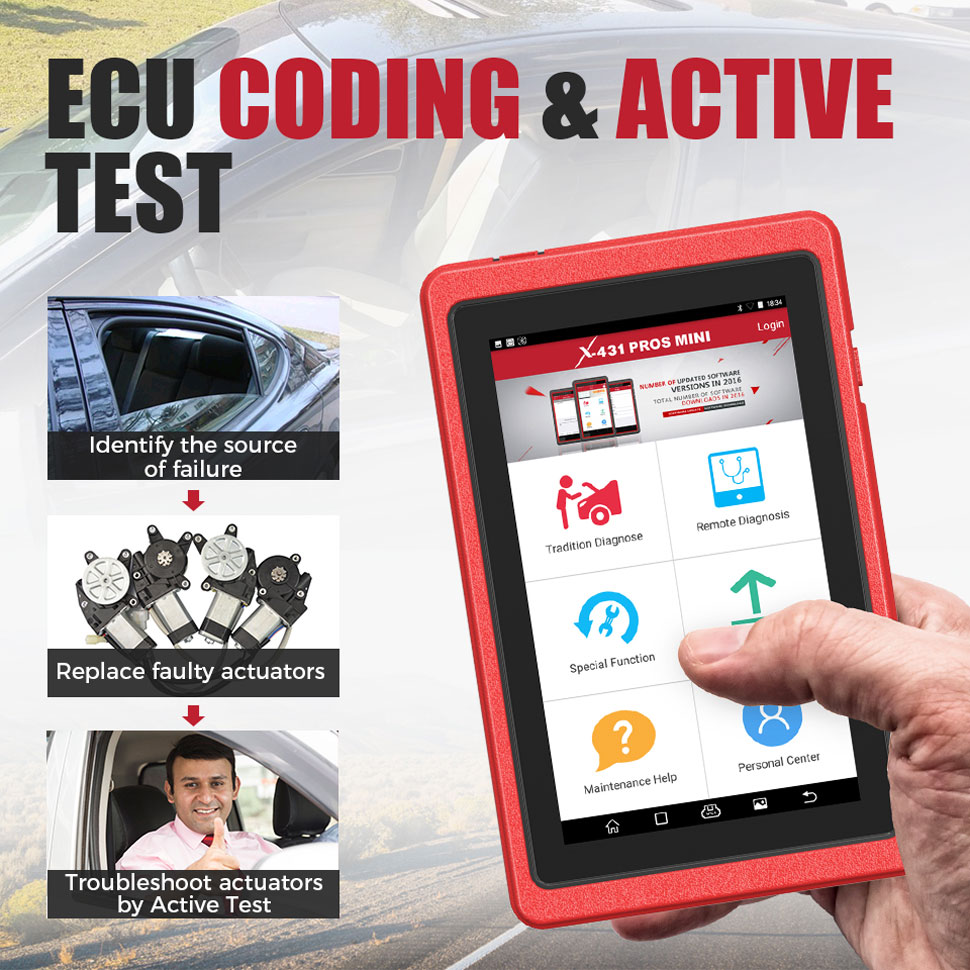 Launch X431 PROS MINI Supported Vehicles:
Launch X431 PROS MINI diagnostic scanner works on over 150 car makes and 10000 models (refer to Technical Details below) to read/erase codes, view live data, do active test and service functions in all vehicle systems, including ECM, TCM, ABS, SRS, BCM, IMM, BMS, TPMS, SAS, Fuel System, Light System, Wiper System, etc, gives your car a full detection.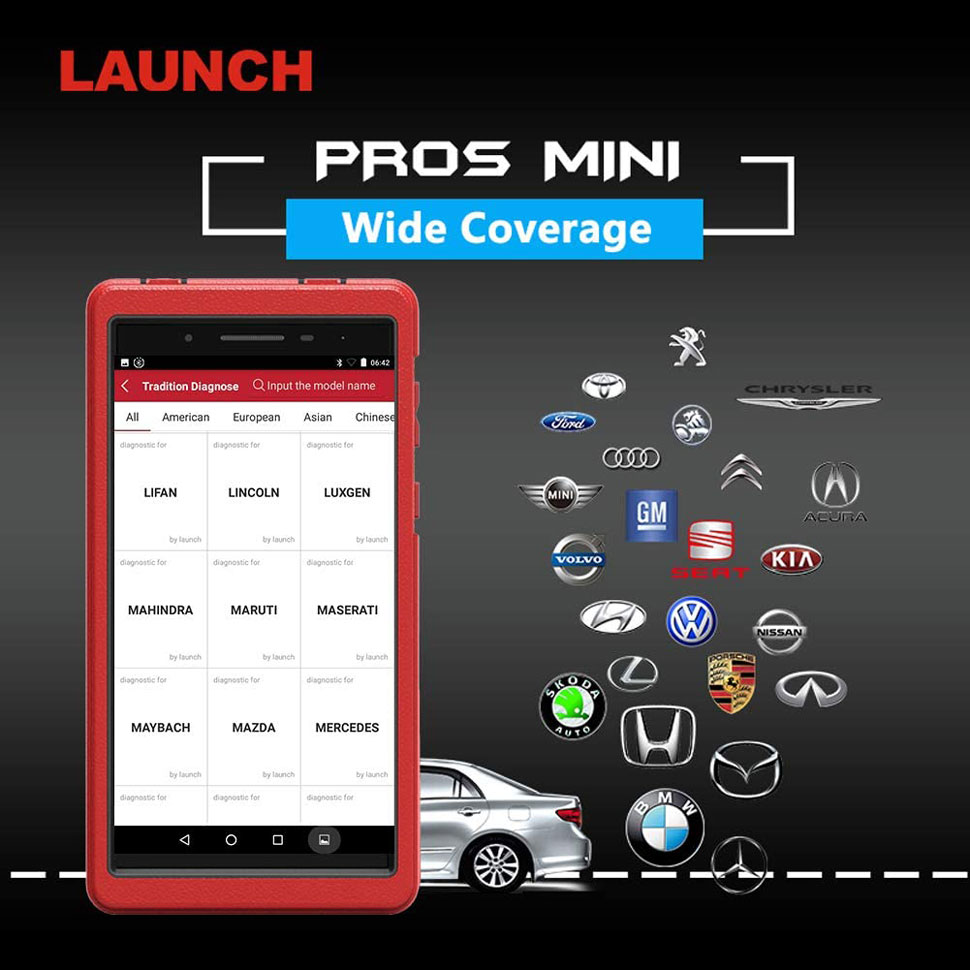 Launch X431 Pros Mini V3.0 Parameters: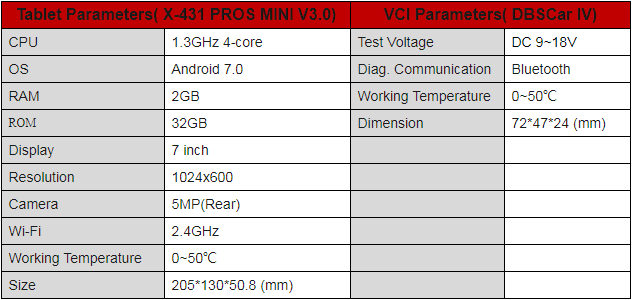 Launch X431 Pros Mini Package includes:
X431 Pro Mini Pad
Connectors:
DBScar III BT connector
Benz-38
BMW-20
Chrysler -3
Fiat-3
GM/VAZ-12
Honda-3
Mitsubishi/Hyundai-12 16
Nissan -14 16
Toyota-17
Toyota-22
Test Cable:
OBDII-16
OBDI adaptor BOX switch wiring
CI_IPPER
X431 PIN envelope
X431 Pro Mini manual
X431 Pro Mini quick start
Clipper fuse 5″20mm
Additional information
| | |
| --- | --- |
| Weight | 3.6 kg |
| Dimensions | 40 × 30 × 11 cm |
Only logged in customers who have purchased this product may leave a review.