LAUNCH X431 CRP919X OBD2 Scanner Automotive Diagnostic Tools global version
Free shipping by fast way 4-9 days
Description
LAUNCH CRP919X Scan Tool, 2022 OBD2 Scanner Upgrade of CRP123X/CRP129X/CRP909X, 29 Service Functions, All System Diagnostics, IMMO, CAN FD/DoIP, 100 Brands, Fitting for Techs & Repair Shops, with 2 years free update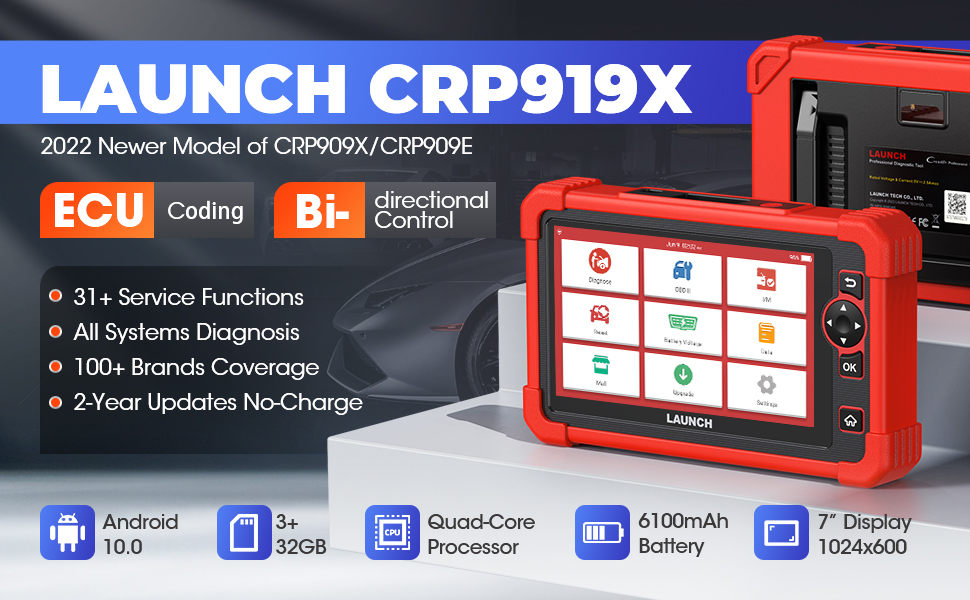 [2022 New Upgrade]
Specially designed for professionals. Based on the LAUNCH CRP909X, LAUNCH CRP919X diagnostic scanner upgrades all the configurations and makes everything new: 29 Repair Functions; Newly added Bi-directional control, makes problems nowhere to hide; Advanced Hardware loads powerful Android 10.0 OS, 3 32 GB extended memory, and lasting 6100mAh battery; New Protocols DoIP&CAN FD, accelerates vehicle communication and covers 2022 models.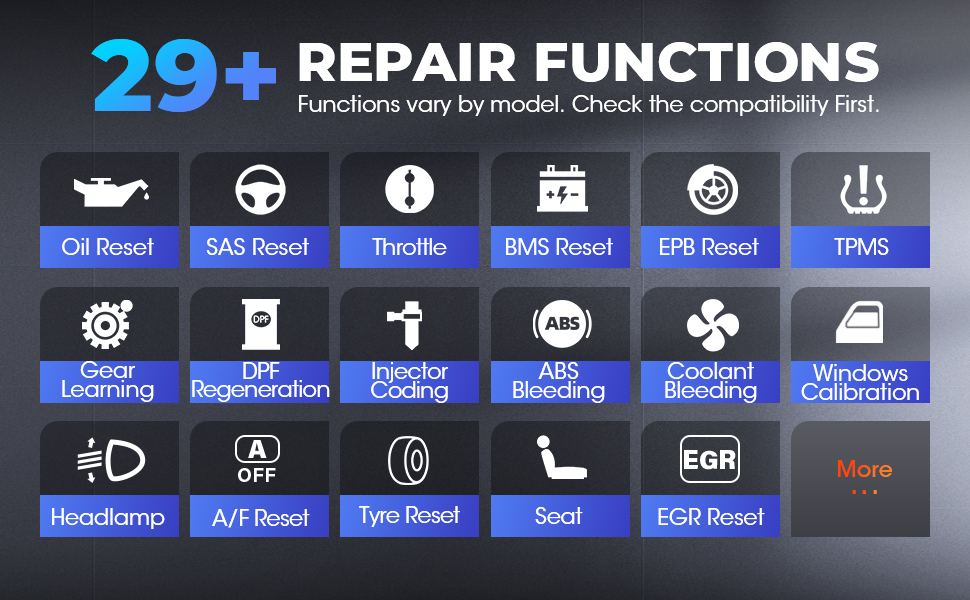 [2022 New LAUNCH CRP919X With 29 Functions]
As the new model of LAUNCH CRP909X, LAUNCH scanner CRP919X has updated service functions from 26 to 29 and more vehicle data. Including Oil, SAS, EPB, BMS, DPF, ABS, Injector Coding & Power Balance, EGR Reset, and High Voltage Battery Diagnostics, which are enough to solve daily repair business for repair shops. And functions of CRP919X OBD2 scanner vary by model, you'd better check the compatibility first.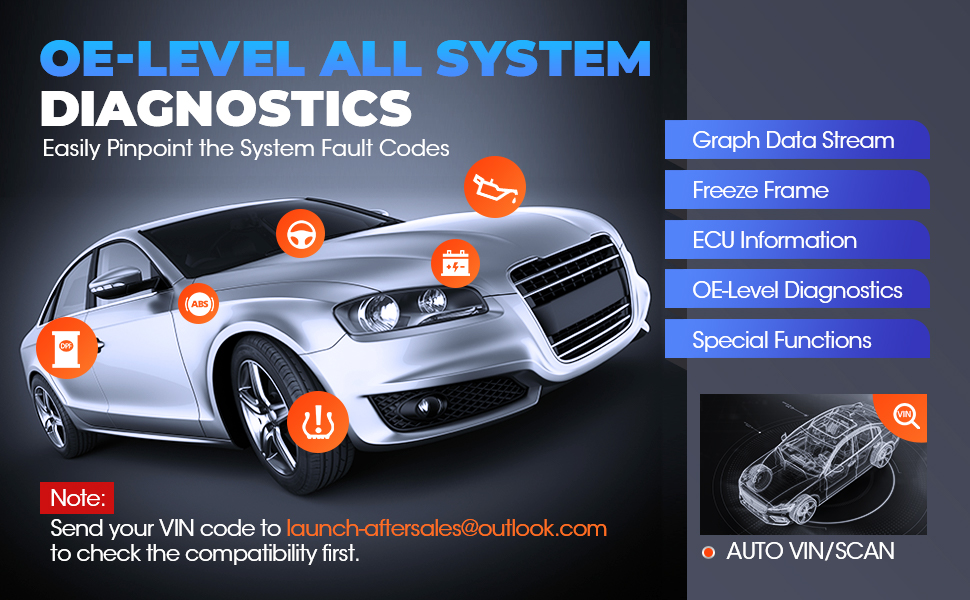 [Essential All System Diagnostic Tool]
Superior to LAUNCH CRP123X/CRP129X, this LAUNCH CRP919X automotive scanner enables to run an all-system diagnostics and goes offering a complete scanning of engine, AT, ABS, TPMS, Fuel, BCM diagnostic data, so that you can quickly catch all the fault codes and repair them to optimized performance. And the Auto VIN could automatically identify vehicle information for some models and enhance diagnostic correctness and efficiency.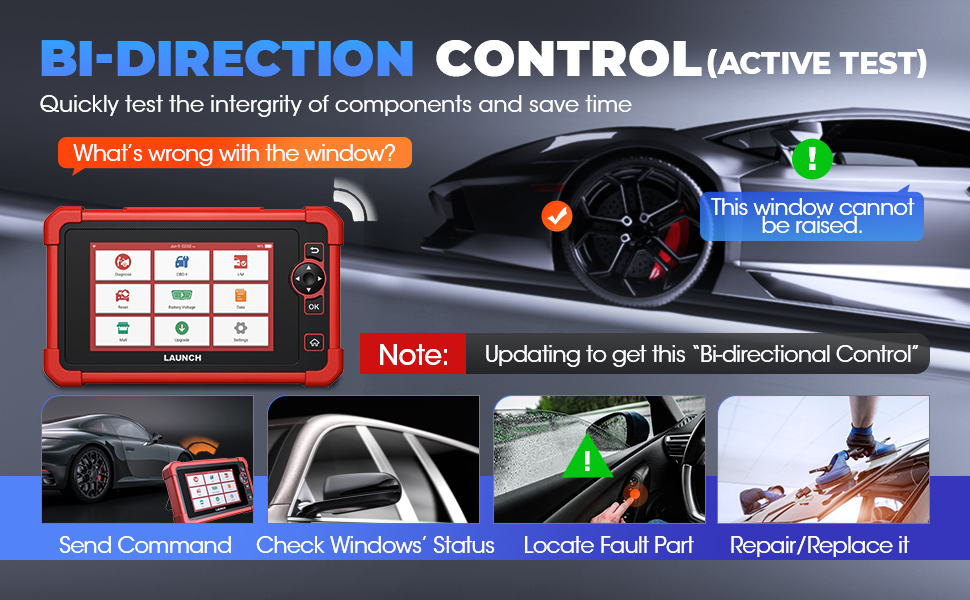 [Bi-directional Control]
Good news! The bi-directional control is finally released on CRP919X car scanner! You don't have to struggle to take apart the dashboard or the door just to find the window malfunction. You can utilize this active test to locate all the possible vehicle problems in a short time and repair them. Not only for windows but could be also widely applied to injectors/doors/wipers/radiator fans/headlamps/etc. Note: updating software to get it.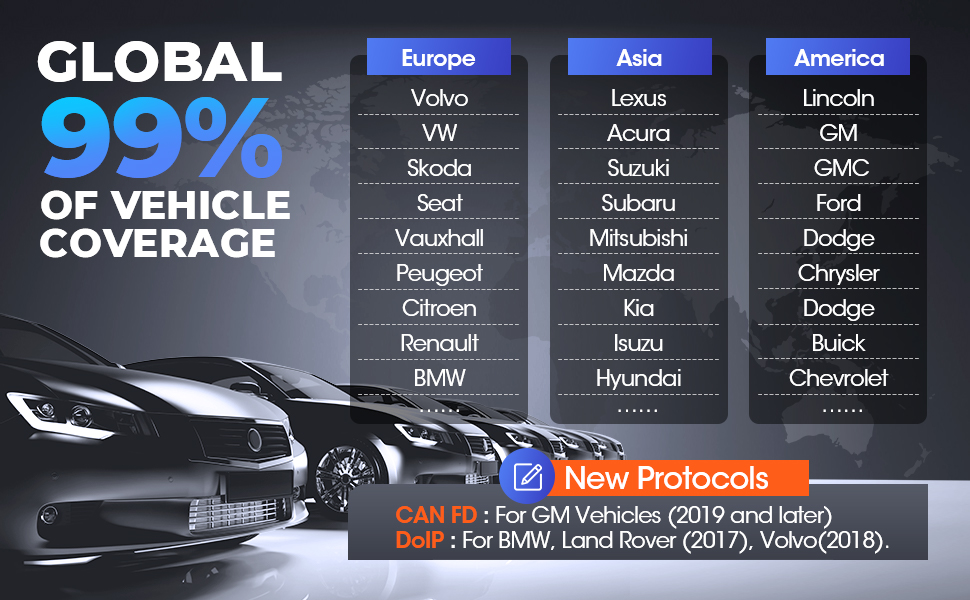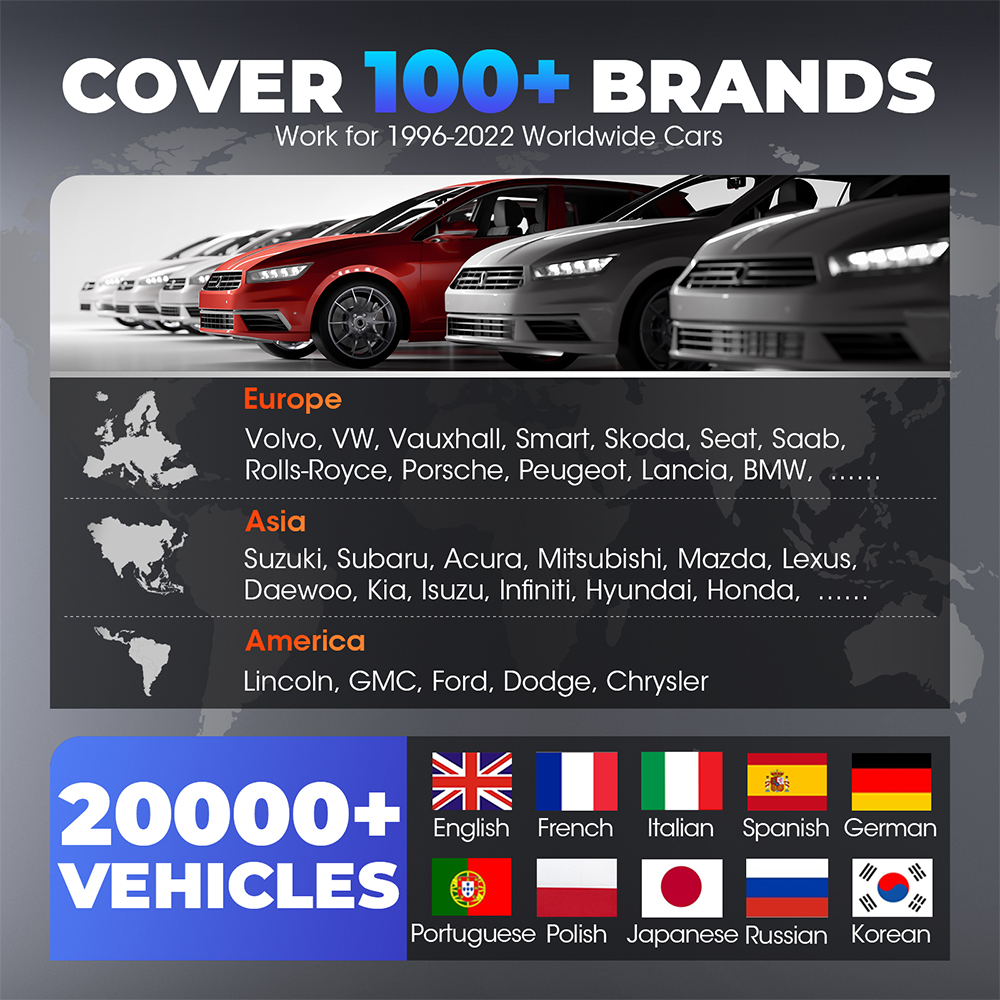 [Highly Compatible OBD2 Scan Tool]
To break function limitations and language barriers, the newly released LAUNCH CRP919X car scanner covers 100 mainstream brands (including 2022 models) and 10 worldwide languages (EN, FR, ES, DE, IT, RU, PT, JP, KR, POL) for you to repair correctly. The application of new protocols DoIP/CAN FD boosts 2x faster vehicle communication between modules. Technicians would never wait for too long to get diagnostic results.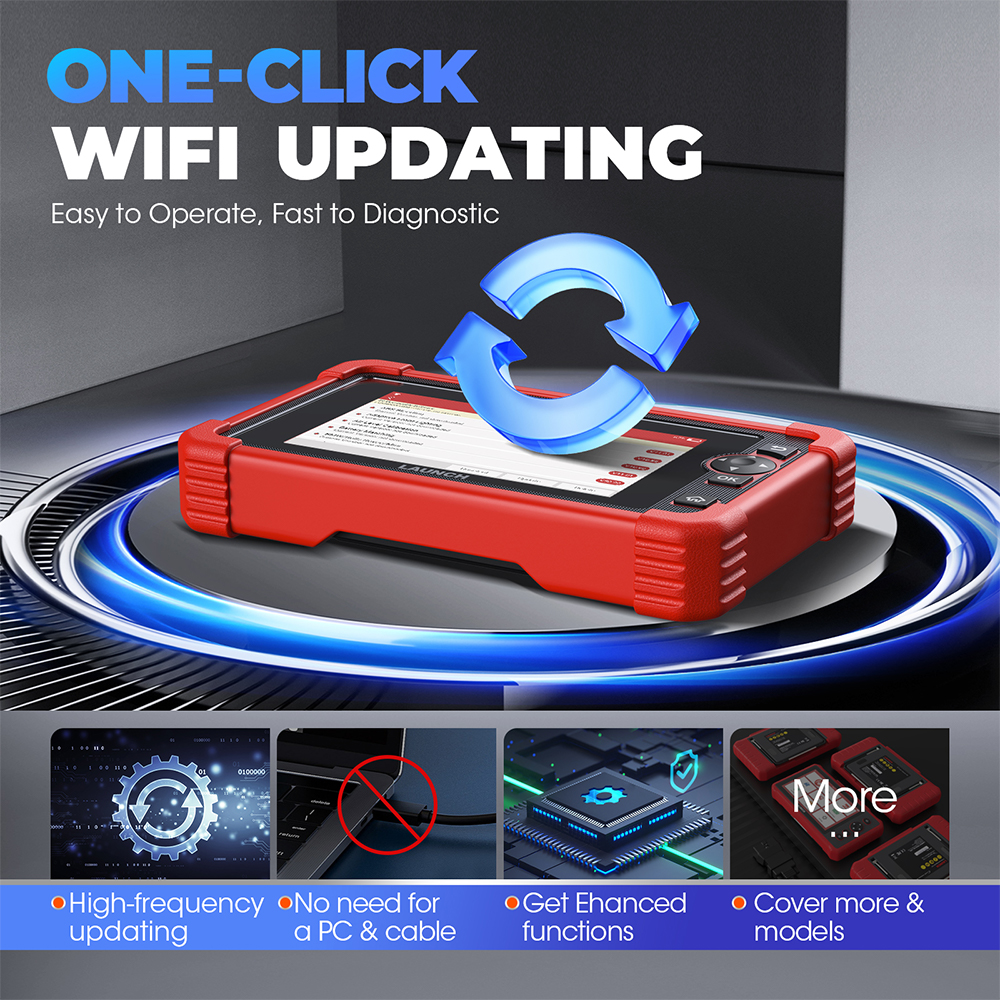 [Perfect Post-sale Package]
Choosing LAUNCH CRP919X equals choosing no-risk online shopping. LAUNCH Original Diagnostic Scan Tool, 5-Year Quality Undertaking, 60-Day Return & Replace, 12-Month Updating (No charge), and 24/7 Post-sales, available for all needs. One-tap WiFi updating is also easy to use. . Our professional tech instruction team is ready for you for a lifetime.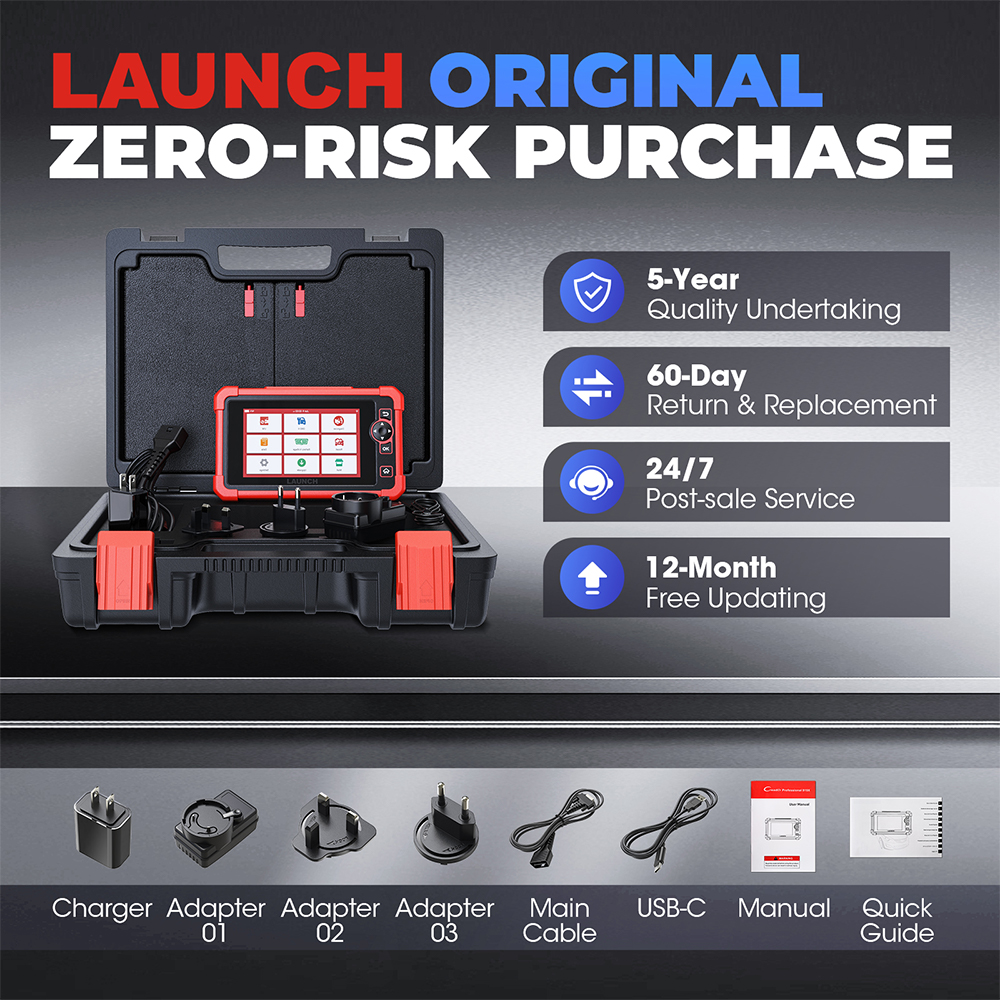 [User-friendly Features]
LAUNCH CRP919X provides great convenience for diagnostics: 4-in1 Live Data displays various data streams in text/graph to get problems quickly be found; WiFi Report Printing no longer needs a PC; Online Feedback allows you report to problems to the LAUNCH team for troubleshooting; For complicated issues, Online Resource offers abundant reference & tips to improve work efficiency such as DTC Library, How-to Videos, Repair Cases, etc.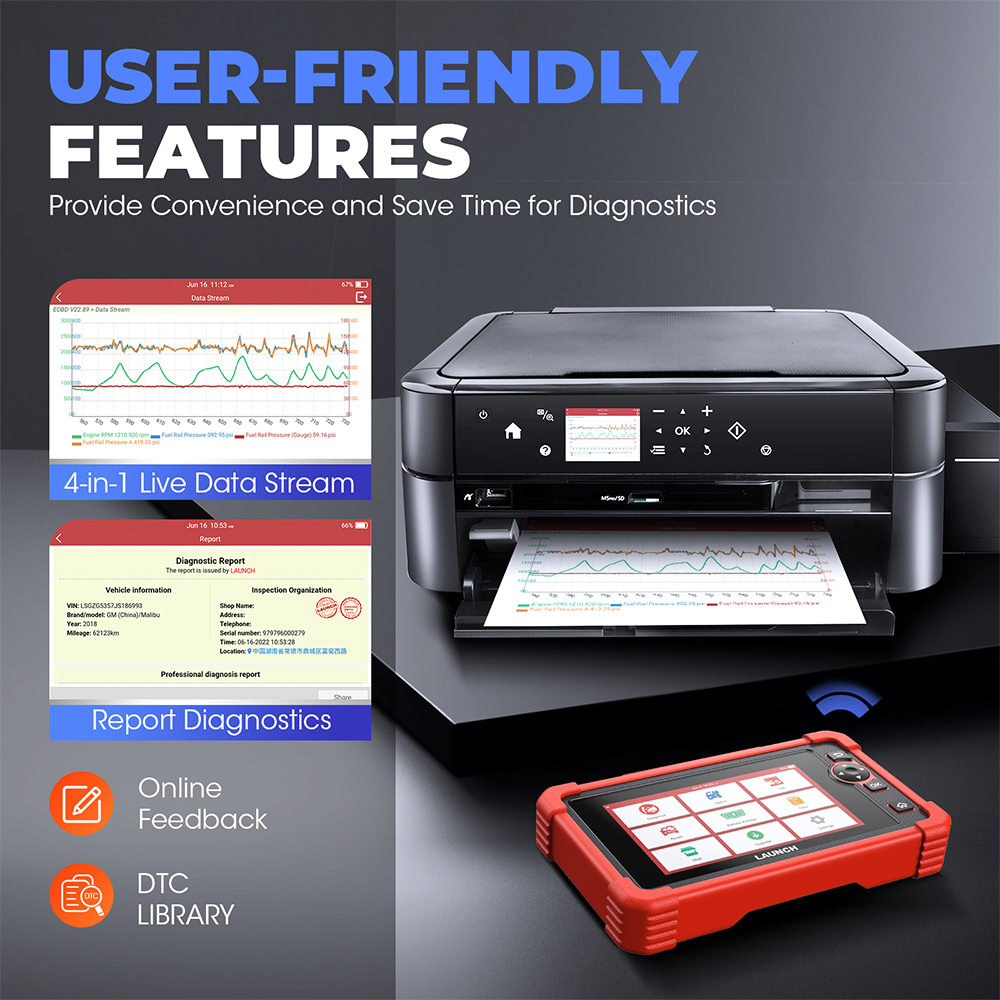 [Designed for All People]
Trust LAUNCH! Saving your money & time! Greatly fitting for technicians, advanced DIYs, garages, car dealers, auto repair shops, auto engineers, etc. Featured with a smart kickstand, this CRP919X scanner for car can be adjusted to any angle to get a comfortable operating experience.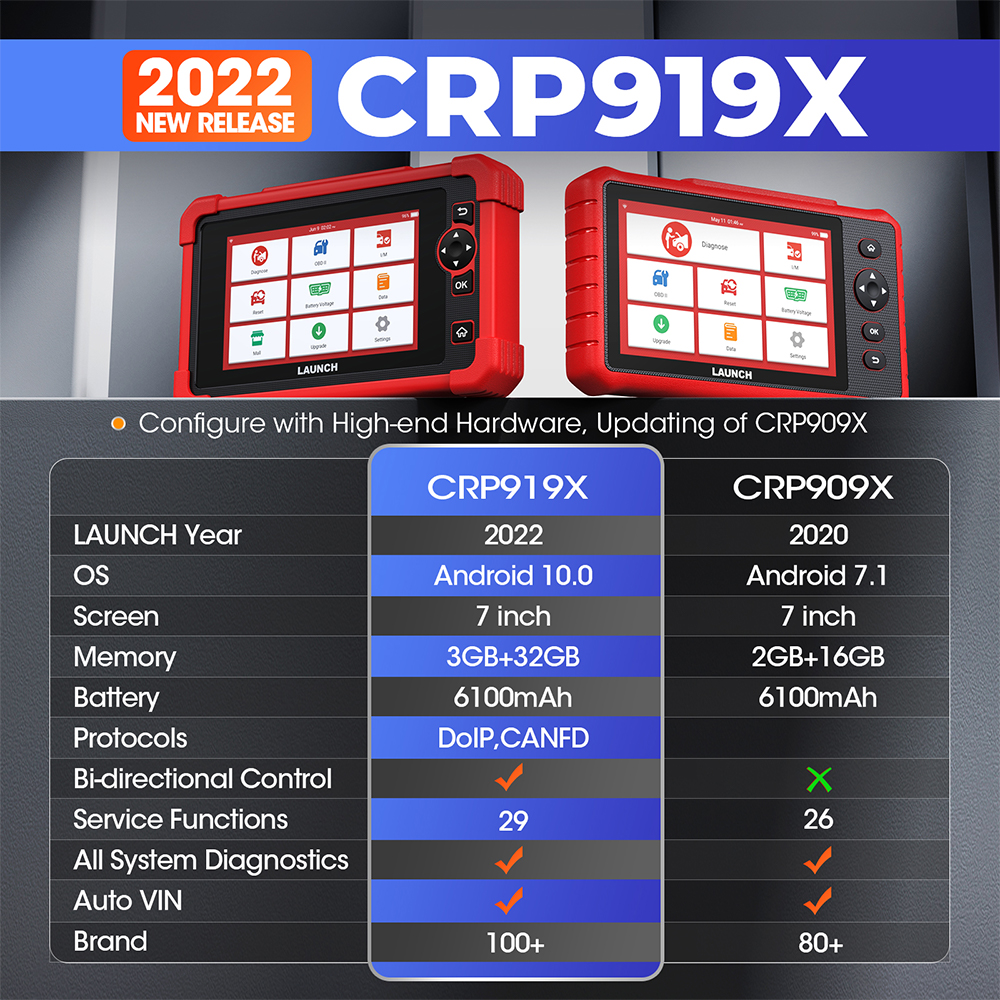 Reasons for Choosing LAUNCH CRP919X:
26 3 Repair Functions
1996-2022 Vehicle Coverage
Bi-directional Control (Active Test)
DoIP & CAN FD Compatible
Updated Hardware Configuration
All System Diagnostics
Auto VIN Scan
One-click WiFi Updating
Full 10 OBD Modes
Abundant Online Repair Database
2022 New Features of LAUNCH CRP919X:
[Superior Hardware Configuration]: Upgrade of CRP909X, the CRP919X auto scanner improves its memory [3 32GB] and OS [Android 10.0] to enhance multi-diagnostic speed.
[New Protocols DoIP & CAN FD]: Accelerate vehicle communication between modules and run 2x faster diagnostics.
[29 Repair Functions]: 2022 ver. CRP919X scanner for car newly adds 3 functions to solve more problems.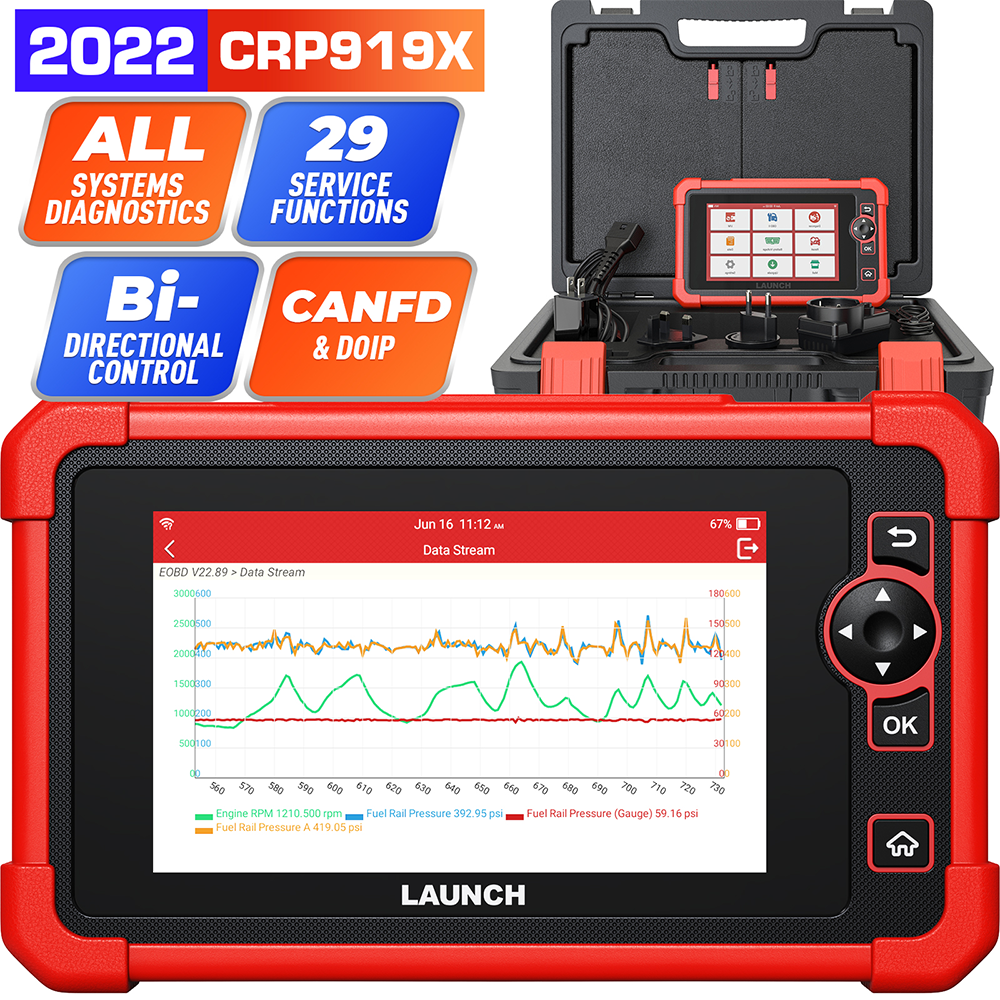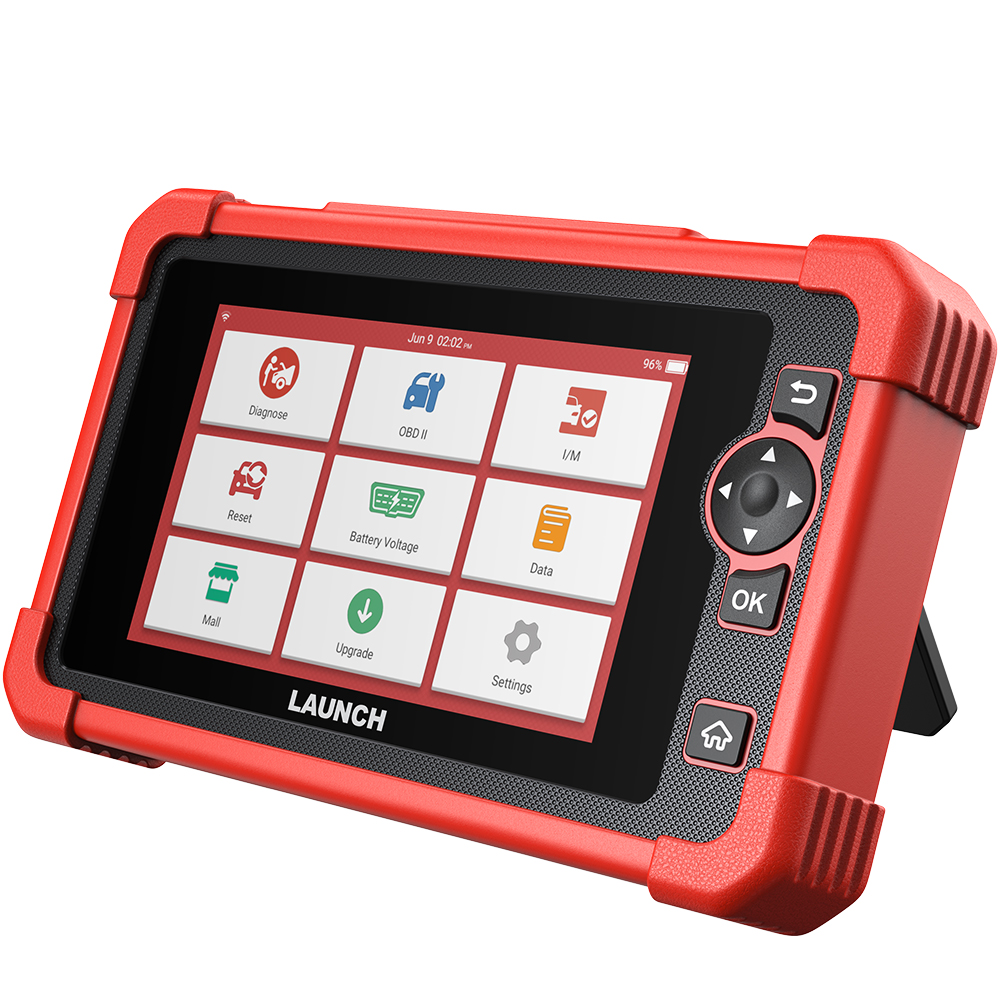 Only logged in customers who have purchased this product may leave a review.