Launch X-431 TSGUN TPMS Tire Pressure Detector Handheld Terminator X431 TSGUN Sensor Activator Programming Tool
Description
Launch X-431 TSGUN TPMS Tire Pressure Detector Handheld Terminator X431 TSGUN Sensor Activator Programming Tool
NOTE:
1. Compatible with X431 V , Launch PAD V, X431 Pro3S , X431 Pro3 V4.0
2. If Your Device Serial Number Starts with 98549 (98549xxxxxxxxx), Can Also Be Applied with TSGUN
3. Probably The Production Year of The X431 Machine is After 2018-October, Which Can Also be Applied. The most important thing is to use the above two as the judgment standard.
Description:
X-431 TSGUN is a professional TPMS diagnostic tool that integrates TPMS sensor activation, reading, learning and programming. It can activate and read tire pressure sensor information through high or low radio frequency The X-431 TSGUN tire pressure gun is portable, powerful and easy to operate. It needs to work with LAUNCH intelligent diagnostic tool to perform the  tire pressure activation, programming, diagnosis and learning functions.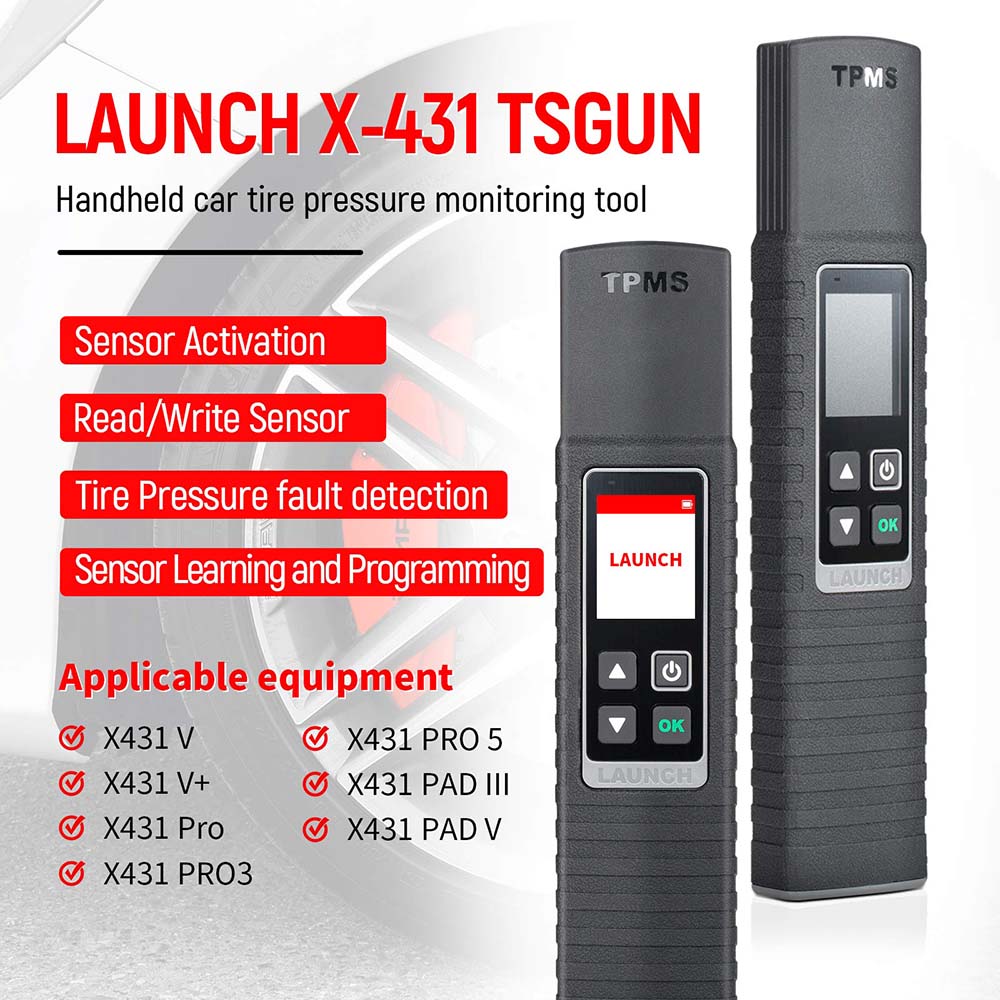 Features:
1. 1.77 inch color screen
2. Instantly read tire pressure, tire temperature and battery status
3. Diagnose tire pressure fault, including read DTC, clear DTC, etc.
4. Activate and match all 315MHz or 433MHz sensors
5. Read, copy and write the sensor ID quickly
6. Reprogram LAUNCH sensors with unlimited times
7. Built-in tire pressure learning instruction makes operation more easy
8. Cover 98% global vehicles with tire pressure system
Working Principle
Below illustrtes how the X-431 TSGUN works with the Launch-Specific Diagnostic Tool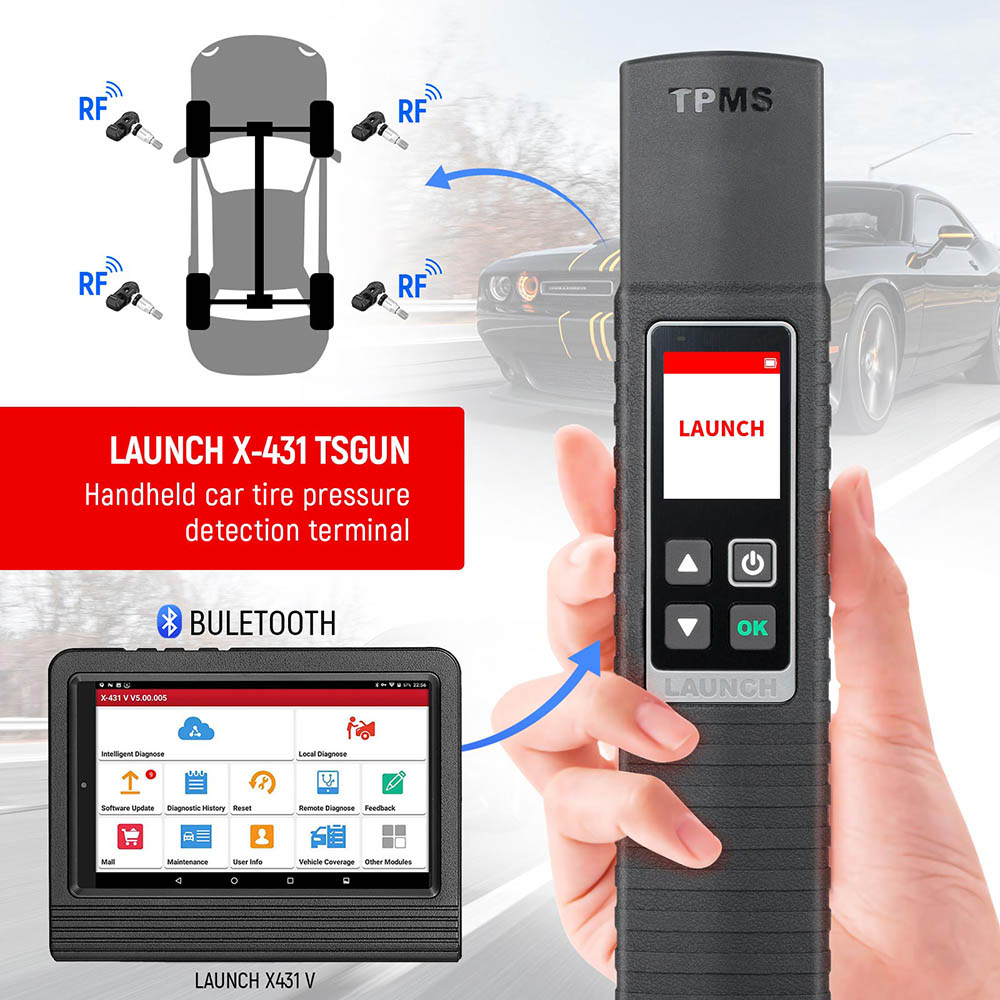 Notes:
* The Diagnostic tool must be Launch-specific scanner loaded with the TPMS module
* A stable communication should be established between the X431 TSGUN and diagnostic tool
* The available TPMS functions may vary with different vehicles
* When activating some special TPMS sensors, different methods may apply
Compatible Product List:
X431 TSGUN can work with any one of the following diagnostic tools of Launch family
Pros Series:
X431 Pro/ X431 Pro3/ X431 Pro5
PAD Series:
X431 PADIII/ X431 PAD V
Note: Due to continuing improvement, more products will be covered to support this feature. We reserve the right to make changes on the above list at any time without prior notice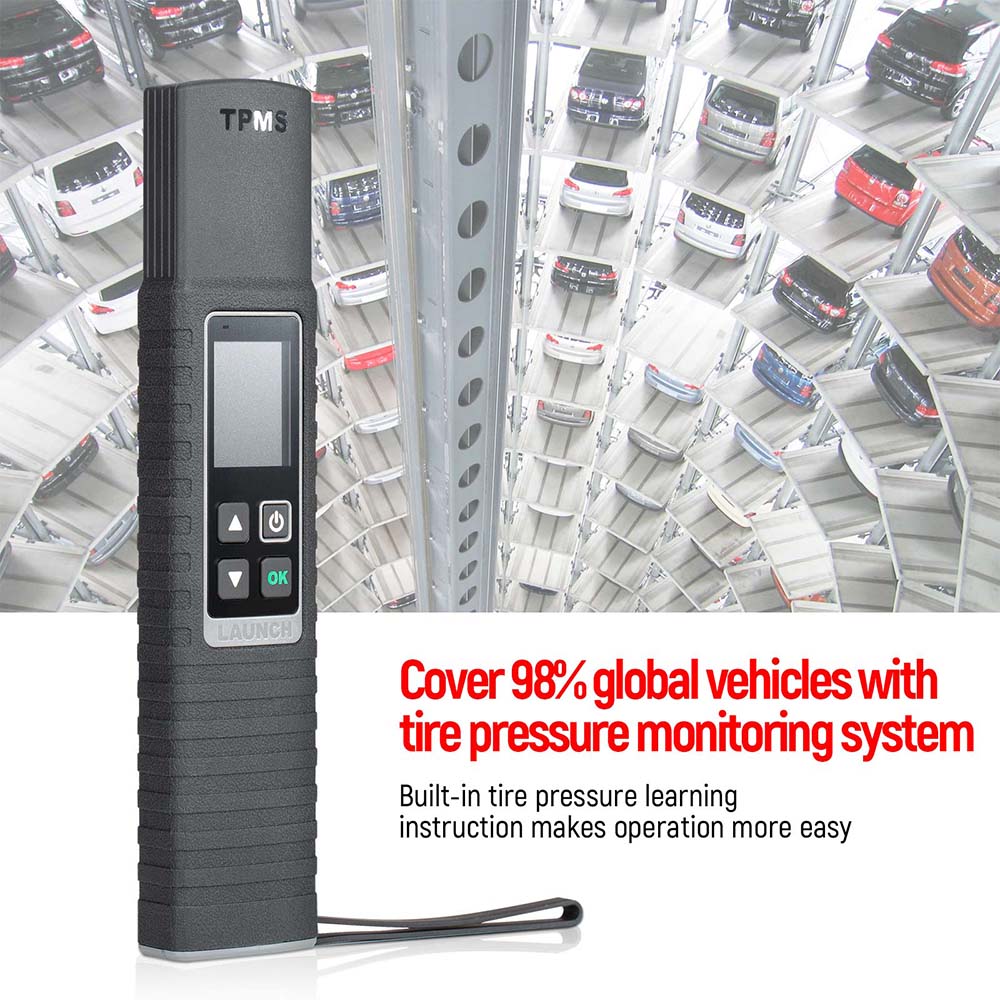 Binding X431 TSGUN
for initial use, user needs to bind the X431 TSGUN to the diagnostic tool
1. Tap TPMS on the Job menu of the diagnostic tool
2. Tap Bind X-431 TSGUN to enter
3. Tap Bind, the following screen will pop up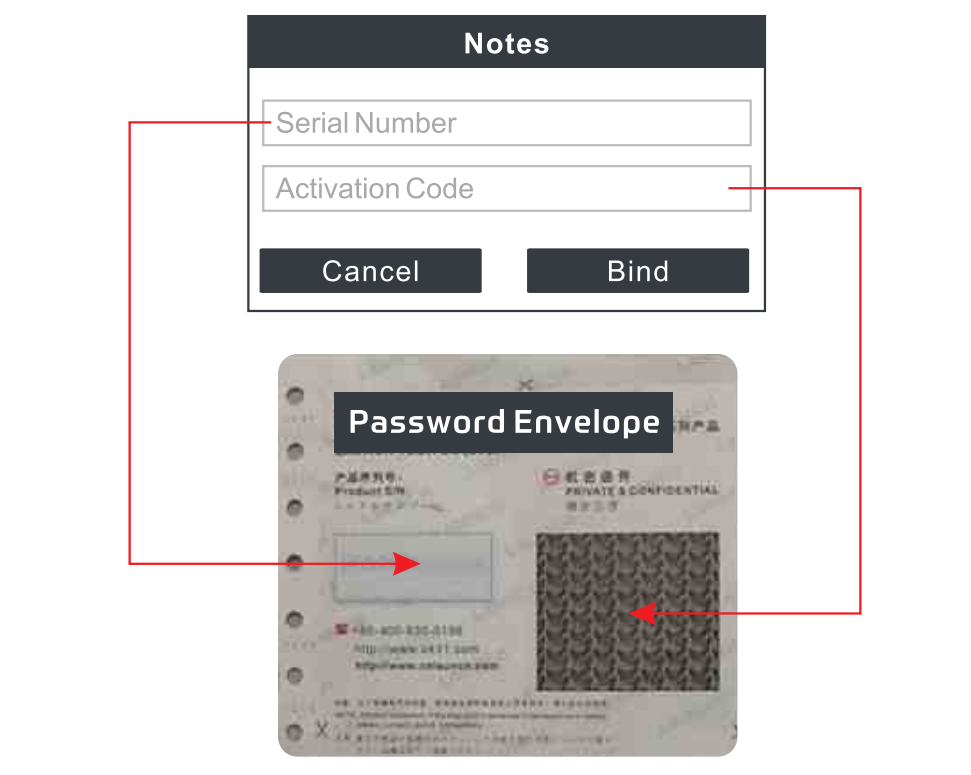 Note: Serial number is a 12-digit number starting with 90002- you can find it on the back of the tool/ from the password envelope. Activation code is a 8-digit number stored in the password envelope included with the device
4. Enter the required information. After inputting, tap Bind. it will be displayed in the Bound list automatically.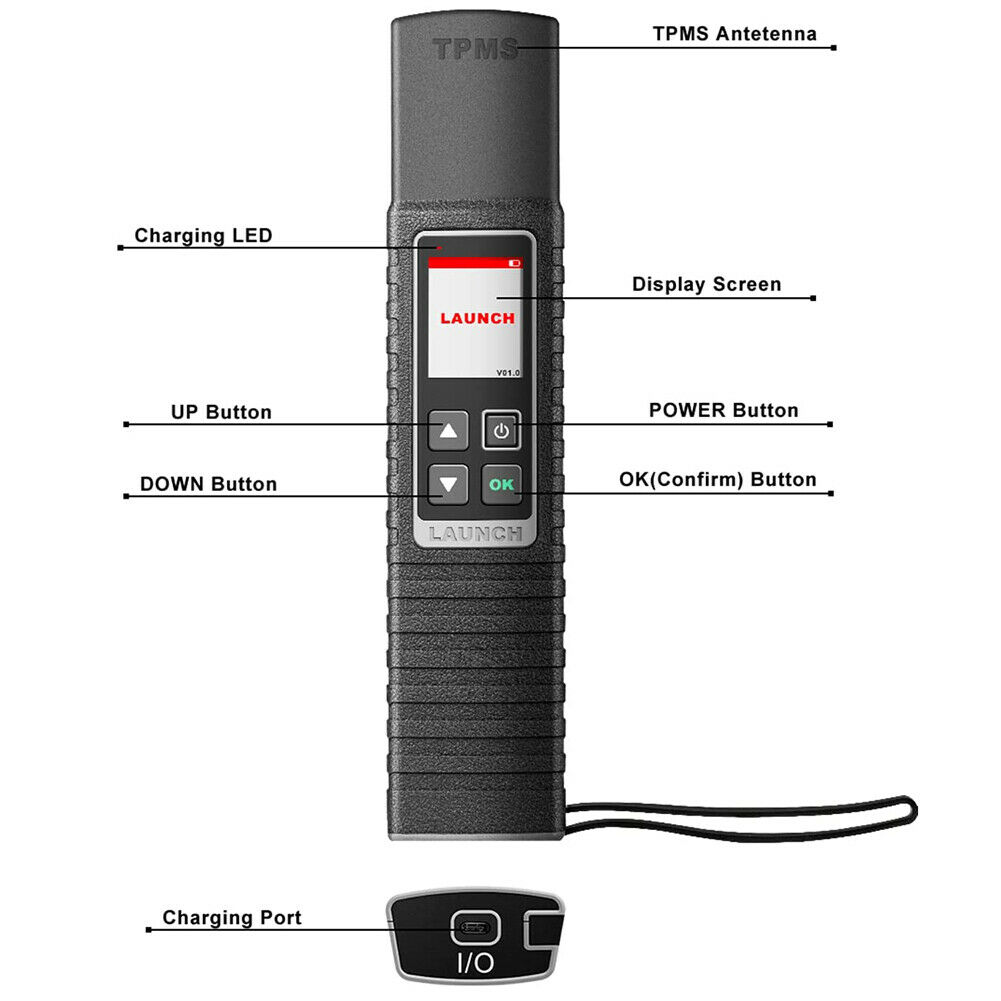 Specification:
| | |
| --- | --- |
| Display | 1.77 inch color screen |
| Resolution | 168*128 Pixel |
| Battery | 3000 mAh |
| Input Voltage | DC5V |
| Working Current | ≤1A |
| Working Temperature | -10℃~50℃ |
| Storage Temperature | -20℃~60℃ |
Package List:
1pc x X-431 TSGUN
1pc x USB cable
1pc x box
Only logged in customers who have purchased this product may leave a review.